New! A book about Serfenta's journey in a brand-new version
Serfenta's book with a new cover design– yes, it's novelty and premiere! 'BASKETS – stories about a journey on the basketry trail of the Vistula River' – is a reportage about trips to the extraordinary world of craftsmanship. Come with us on the journey we really took, that started it all 13 years ago. Immerse yourself in the world of the natural cycle of nature, scented with willow and straw. The world of memories of old times and questions about the future. Weaving is not only baskets – it is the style and meaning of life of craftsmen. Since February 2021, we've been introducing it in a new graphic design, made by Dinksy, you can find it at sklep.serfenta.pl.
Anne Marie O'Sullivan the basketmaker about our book
Obligatory reading for craft lovers! Smell the willow and the straw as you turn the pages of this lovely book. This book is a gorgeous read for you basketmakers and for those of you who'd like to learn more about the extraordinary spots in Poland.
Annemarie O'Sullivan, basketmaker, UK
Listen to Łucja who tells what has changed in the book about Serfenta's basketry travels.
Read an excerpt from the book
'We have the impression that when we begin the tour, we are guided by some hard-to-explain intuition, chance, stroke of luck. (…) We show everything that we experience ourselves during our trips. A variety and richness of raw materials, techniques and types of basketry, and above all, people. We meet with them, talk and finally delight with what they create. (..) At this point, I feel how much we owe to all the people we meet. How much our work is based on their trust, willingness to share their time, knowledge, and themselves.'
/Paulina Adamska/
INVITE US TO A MEETING WITH THE AUTHORS
We have a great offer for you! Buy 10 copies of the book – you will receive a half-hour online author meeting with stories about the journey described in the book. Free of charge! Or just order an author's meeting with us – any length you need – we will be happy to prepare it especially for you in the online form – recording or live meeting.
You can buy it easily in our online shop!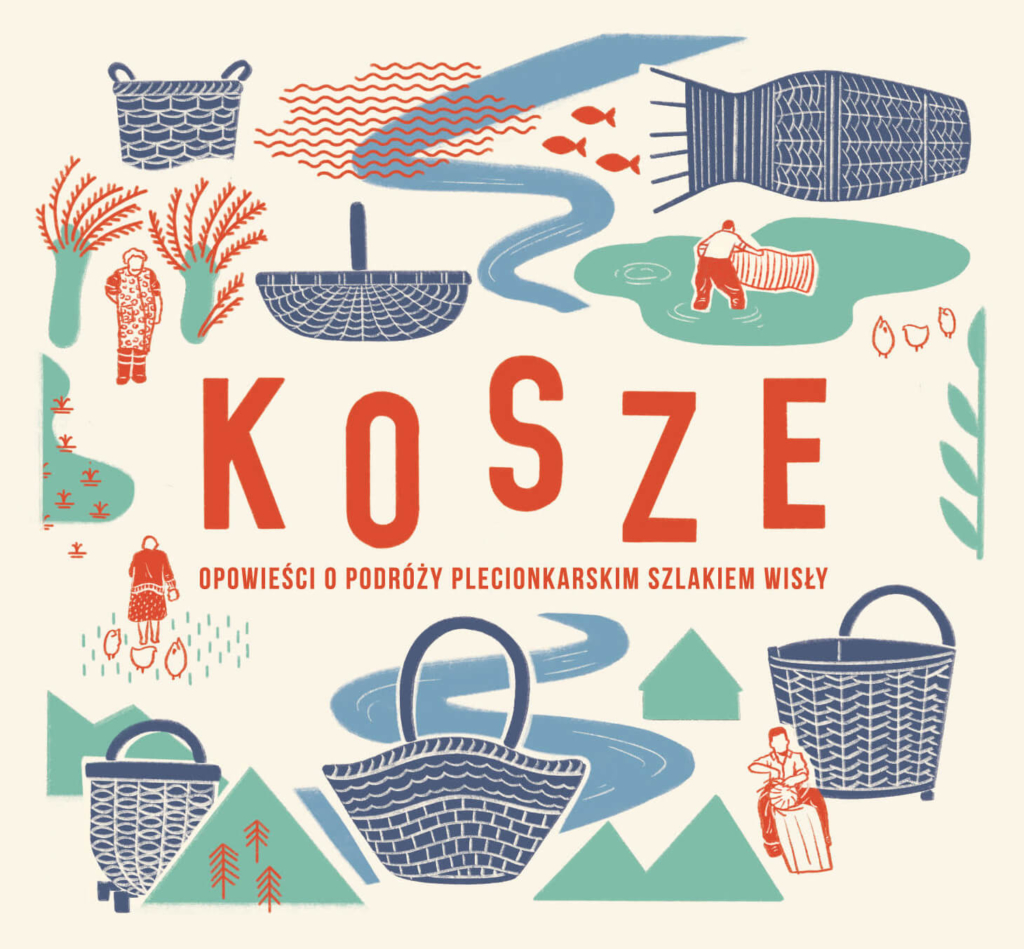 More about the book and the authors
Chapter's summaries in English, pictures b&w and colours
Number of pages – 270
Edition II, revised (2016)
NEW Soft cover, with flaps (by Dinksy)
Weight 1 kg
ISBN: 978-83-930204-1-6
Includes a CD with audio recordings (interviews and traditional songs)
About the author: Serfenta from Cieszyn travels across thousands of kilometres to learn everything about basket making – and wants to share this knowledge. We work to preserve the tradition and knowledge passed on from generation to generation, and we conduct workshops. We sell baskets, hand-woven by Polish masters around the world, including in Japan.
Texts: Paulina Adamska, Krystian Pisowicz, Zdzisław Kwasek, Anna Zelech