Spruce roots basketry on the ICH Polish list!
We are happy to announce that spruce roots basketry is on the Intangible Cultural Heritage Polish list! This is a great succes and we took a part in this work – we cooperate with the master Jan Zogata for many years. We want to say thanks to Agata Mucha from NID for the wonderful cooperation.
We cooperate from many years
Basketry Master Jan Zogata is the only basket maker in Poland who weaves using spruce roots. He manually carves the beech elements, obtains and prepares the spruce roots, and weaves the baskets. Jan took part in our project entitled "Master of Tradition". Thanks to that, his apprentices are now able to preserve this unique craft. In cooperation with the local community and NID institution the spruce weaving skill is now on the Polish List of Intangible Cultural Heritage – this is absolutely worth it!
Preparations in Jaworzynka
Watch the movie about basketry of spruce roots in Silesian Beskidy!
Spruce roots baskets
Jan's baskets are part of our offer thanks to our long-standing friendships formed during Serfenta's basketry expeditions. This is a Polish product made by a Basketry Master.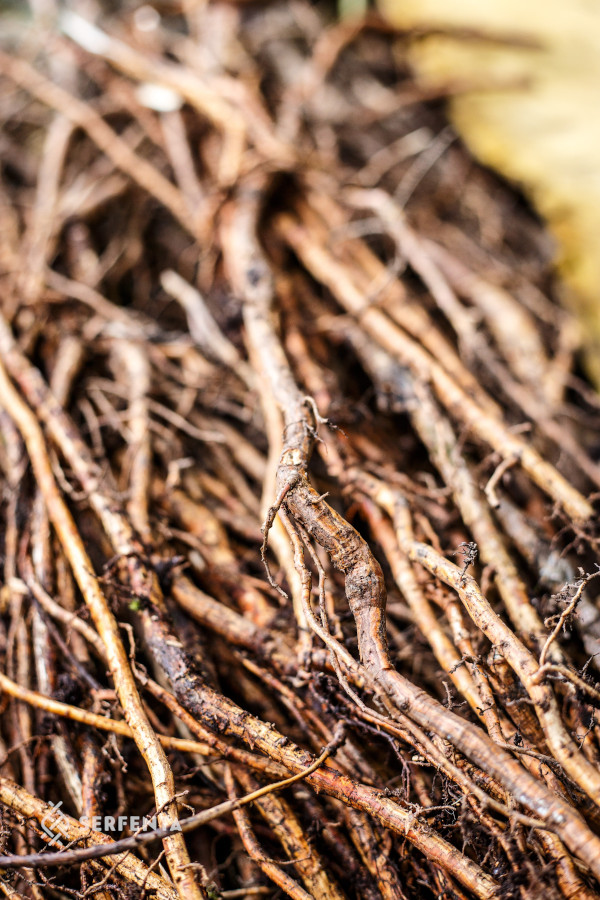 Celebrate with us!