17 UNESCO Symposium in Morocco
This month Serfenta took a part in 17. UNESCO Symposium in Rabat, Morocco about living heritage and climate change. It was a very important event for us, an opportunity to discuss important topics from our point of view with representatives of the intangible heritage sector from around the world.
Our presence at this event was related to the fact that we are one of three Polish non-governmental organizations accredited by UNESCO, and also the aftermath of the JIAPICH award which we received in Jeonju, South Korea. It was a Serfenta's first journey to Africa and the first time at the UNESCO gathering, so this moment was important for our development.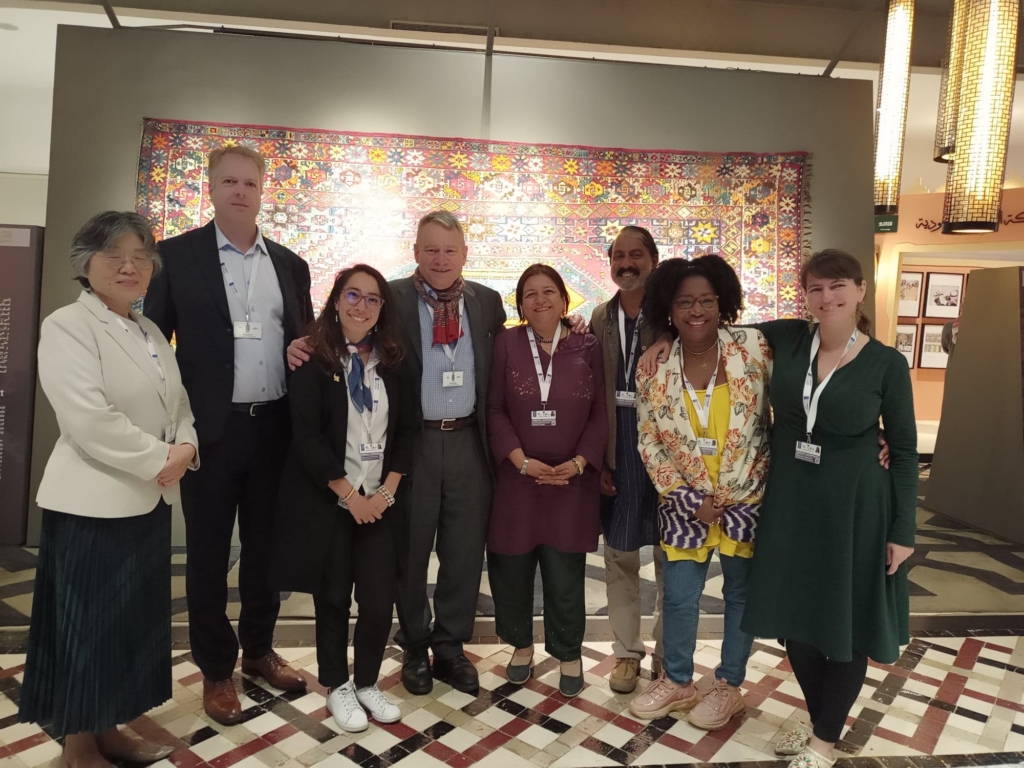 UNESCO Symposium program – living heritage and climate change
It was a gathering of people from all over the Word. For sure UNESCO gathering it's the best place to do networking ever. We have a feeling we could just stay at one place and friendly people were all the time around, chatting, talking, asking questions.
Paulina Adamska and Urszula Szwed showed a presentation about our organisation, which was welcomed with warm audience. It was possible thanks to the main organisers who decided to invite us with a show just in the beginning of the event. Laurier Turgeon it was a brilliant idea! Thank you very much to make us more visible and the opportunity to present our work and goals.
Thanks to the presence of representatives of organizations from countries such as: Gambia, Surinam, Reunion, Indonesia, Australia, Italy, Belgium, Morroco, Republic of Korea, US, Slovenia, Japan, Nepal, Greece, Azerbaijan, Ukraine, Malawi and Poland of course (and many many more). We could learn much more about the problems faced by the countries in the farthest corners of the world at the interface between intangible heritage and climate challenges.
Bigger and smaller UNESCO events
In the middle of Symposium were many bigger and smaller events, meetings and of course talking with people who surrounded us. We've took part in the main conference about this year's topic:
living heritage, climate change and environment,
meeting of the board of Heritage Alive magazin,
international working group on the Overall Results Framework,
a few exhibitions, some of the side events, and thousands of talks.
For example we joined a debate about women's role in transmitting intangible cultural heritage and the roundtable on safeguarding the ich in urban contexts.
We're very curious about the ideas which this meeting will bring us for the future. And we're ready for the challenges and opportunities to work together for sustainable business development in the intangible heritage field.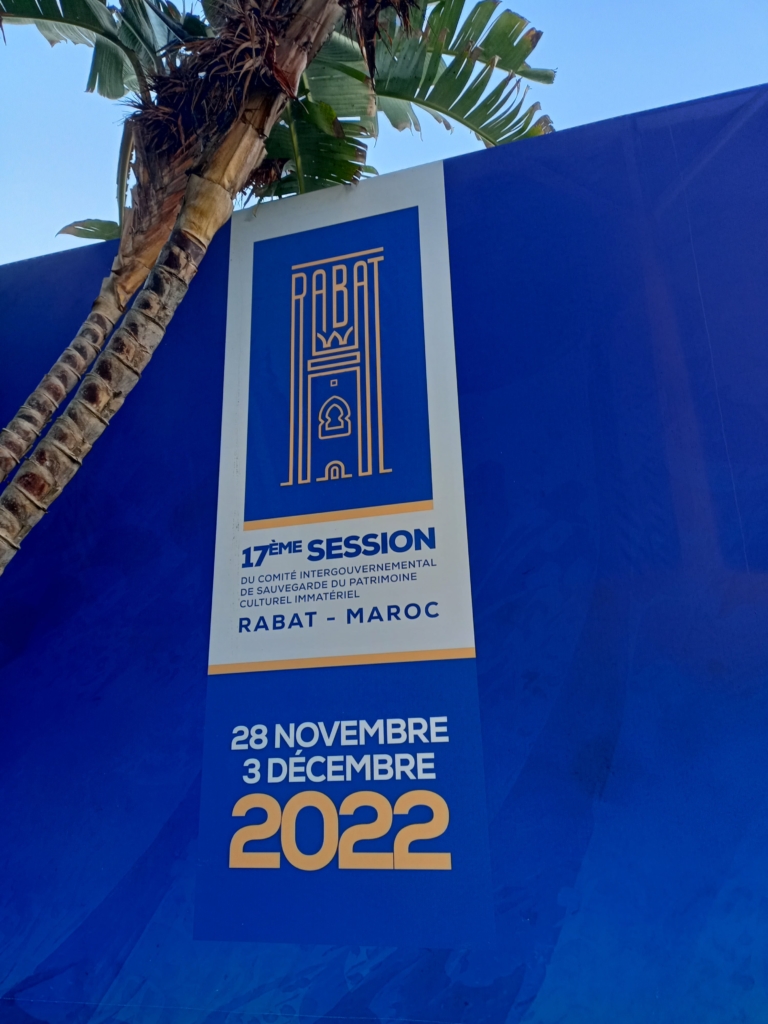 Polskie Polish UNESCO accent and celebration in Morocco
One evening we also joined a special meeting in the Polish Embassy Residence in Morocco, where we've met to celebrate the entry of Raffting on the UNESCO Representative List of Intangible Heritage. This is a joint entry of Poland, Austria, the Czech Republic, Latvia and Spain. Hurra! Congratulations!!! This means that the rafting tradition in each of these countries was important in the past and is still alive today. There are people, who still practice it. Like, for example, Polish raftsmen from Ulanów in Poland. We had the pleasure of talking to the raftsmen and listening about this tradition.
What was also interesting in Morocco?
We also had an opportunity to see a bit of Morocco – for that we needed to woke up early mornings and run to see Medina, a part of Rabat. It is a huge, old and traditional market in the center of the city. Amazing place! Full of people, sounds, herbs, smells and… cats. We had only few hours for the sightseeing but it was so good to experience it – the tea, the food and the hostility of Moroccan people.
This was not the end of our adventures! During our trip Morocco advanced to the round of 16 of the FIFA World Cup (for the first time from 36 years – this sounds familiar! and the city turned into a gigantic party. People were dancing, singing and having a great time. It was a great pleasure to be able to participate in it.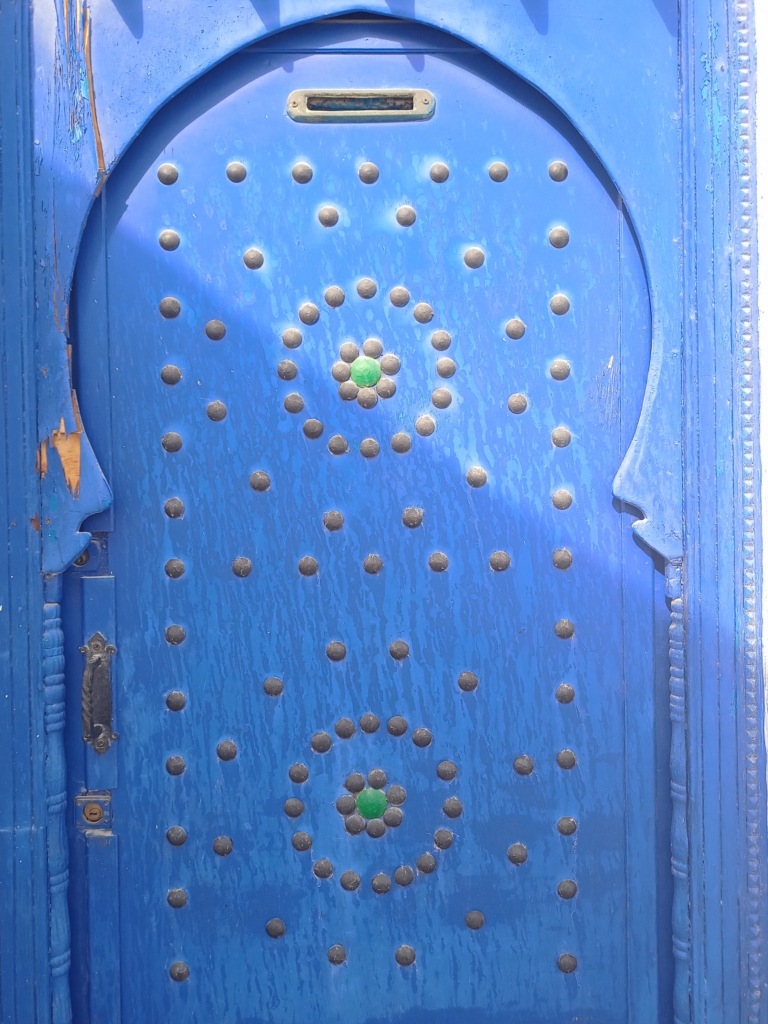 Resume and thanks
More than 7500 km,
7 days, over 50 of 1:1 meetings,
10 industry events,
1 presentation in front of an audience of over 20 countries from all over the world,
1 Morocco's advance to the 1/8 finals of the Football World Cup,
20 degrees Celsius every day,
3 heart attacks in Moroccan taxis,
8 surprising wake-up calls from the mosque.
And all our best friends from the world we met in Rabat! Amareswar Galla from Indie & Australia, Hanhee Hahm, Shinwha Hong and the whole team of the Center of Intangible Cultural Studies from Republic of Korea, Eivind Falk from Norway, Art for Refugees in Transition from US, Monalisa Maharjan from Nepal, Jorijn Neyrinck from Belgium, Leena Marsio, Kikka Jelisejeff and their friends from Finnland, Rachel Gefferie from Surinam and UK recently, Sana Jaju from Gambia and many many others, who are not here! Especially Eric Alendroit from Reunion, group of fantastic guys from the Netherlands: Mark, Susanne and Sophie, Magdalena from Slovenia, representatives from Ministry of Culture in Ukraine, Jana from Slovakia! Hanna Schreiber and Joanna Cicha-Kuczyńska from Polish Ministry of Culture and Cultural Heritage. Thank you all and see you in the future.
Thank you Instytut Adama Mickiewicza for your support!
김형근 for the pictures