Serfena with the international award in the Republic of Korea! We are delighted and proud that we have been chosen as one of the winners of the Jeonju International Award for Promoting Intangible Culture 2022. We've visited Jeonju for the ceremony and it was amazing. It's time to say – thank you, dziękujemy, ghansahamnida ❤️. It was an unusual, special occasion to meet fantastic people from all over the world. The award's ceremony was more spectacular and impressive if you can even imagine.
Ceremony award speech
This precious award covers 15 years of our work with the intangible cultural heritage especially basketry craft in many contects. During that time, we have developed a business model "From research to business", which is dedicated to all kinds of intangible culture heritage domains. We've started from ethnographic research in Poland and other European countries moved through design thinking to sustainable business. Now, we're independent, strong and creative organization which works and thinks internationally. We need to say thank you also to all people, who was cooperated or still cooperate with us during these years – our masters, instructors, business advisors and friends.

At first we've been learning, now we are teaching and sharing ICH ideas, skills and experieces. With the main thought "sharing is caring" we are a sharing our ideas as wide as we can – thousands of people joined our activities, events, workshops and meetings.

Our goal is to spread our ideas of work with ICH and share the beauty of the craft experience with the whole world. We are going to dedicate the award to this goal.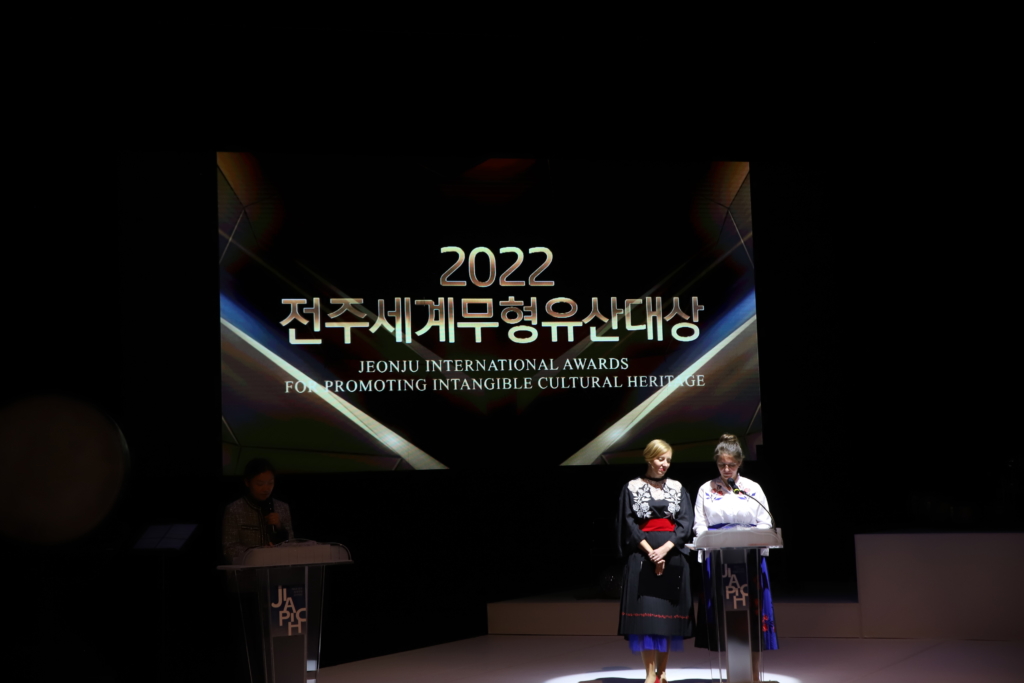 Visit Poland with Serfenta!
Poland is a beautiful country where the craftsmanship is still alive. You can also discover and experience it with us. Feel welcome to visit Poland and touch the craft by your own hands. We will be more than happy to be your guide in the world of Polish intangible heritage during our Craft Tours. Please, feel invited to Poland.
It is extra ordinary to have the possibility to be here in Jeonju and receive this very important award directly from your hands, people who decided that the Serfenta Association will be one of 3 finalists of JIAPICH in 2022. We're very proud and happy to be there with you today. Thank you.

Paulina Adamska, Łucja Cieślar and the whole Serfenta team
Awarded Women from the whole world
Please check also the awarded amazing women from Philippines and Bosna&Hercegovina!
As prof. Amareswar Galla said: in the time of crisis, women are taking the leadership. <3
Anka Raič Bosnia and Herzegovina
Eulalia Eulalie D. Dulnuan and IO Aici Tel from Ifugao Museum, Kiangan, Ifugao Philippines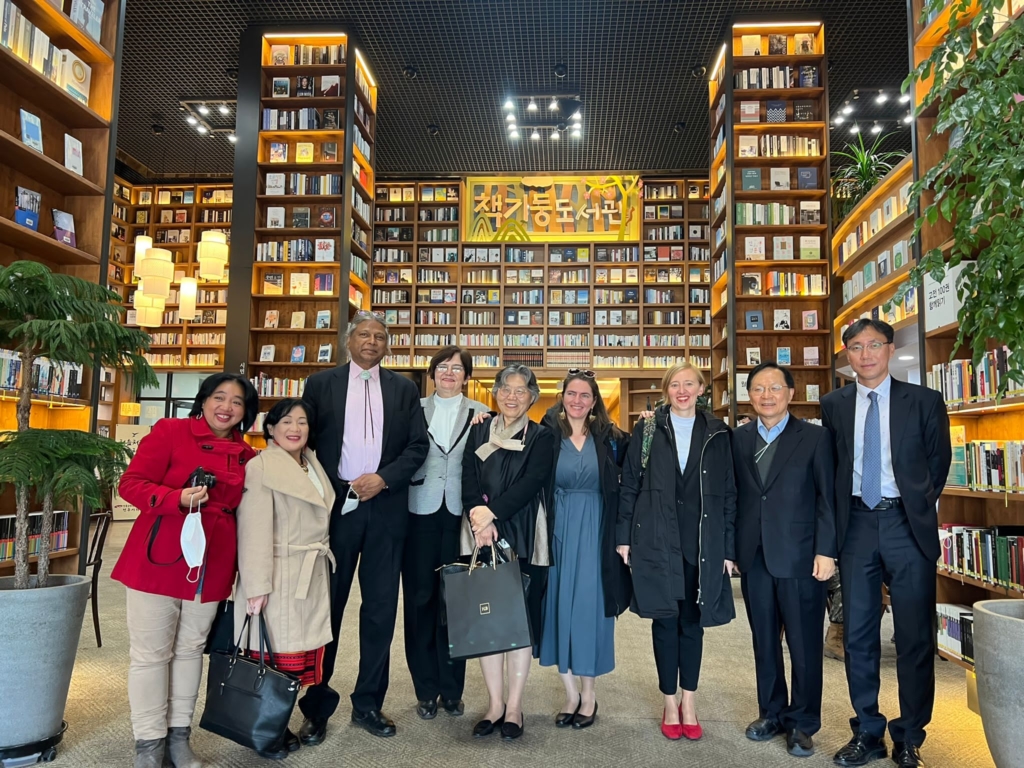 During this visit we joined the Press Conference for the journalists of Republic of Korea and we presented our work in the Korean Television:
https://v.daum.net/v/f8KvkEmBNa?fbclid=IwAR2cqA5CVKIm1x3BqVa-46vU4qaErsBGsLeaUi1jEaRYVGgvG9ZU606KNL8
Last thanks after the award
Thank you 전주시청 the city of Jeonju. Especially we want to congratulate a great job – Hanhee Hahm and the whole team 무형문화연구원/The Center for Intangible Culture Studies many, many thanks. Also to Amareswar Galla for all your kindly words and to Donghwan Choi for your warm support. It was a wonderful time for us. Special thanks goes to Mayor of 전주시청 Jeonju City our host and founder of the award.
Special thanks goes to:
Urszula Szwed our business advisor, Caro Adamska the stylist, Sabina Jurasz Pracownia Mody Regionalnej – Stroje Górali Żywieckich for costumes, Orska for jewerlly support, Krzysztof Maćkowiak and Norman Tighe – for the special support.
"Serfenta – the UNESCO organisation with a strong focus on sustainable business" – this is the key to our success!
Watch the ceremony with us!