3 days of Craft Tour behind us! It was an amazing time with a group of foresters, teachers, forestry management, people with open minds looking for the new craft experience. We've spent 3 days together in Cieszyn/Cesky Tešin and Jaworzynka village in the mountains.
Craft Tour is about touching craft
They explored basketry materials and skills with us but also lokal food and places, local culture, our dialect and stories from the town on the border. Also they touched the culture of highlanders from the Beskidy mountains and discovered their craft and life.
Craft Tour is not only about weaving. It is about social contexts and people who creates. Also about nature and tradition of the region, possibilities and needs.
We were relaxing and enjoying willow and other natural materials! We were talking a lot about the future of craft and transmission to the younger generations. And after the whole day we took some relax with a Czech local brewery!
If you will tell me before that I am going to make a basket like this – I wouldn't believe you – said Michał, what a great effect!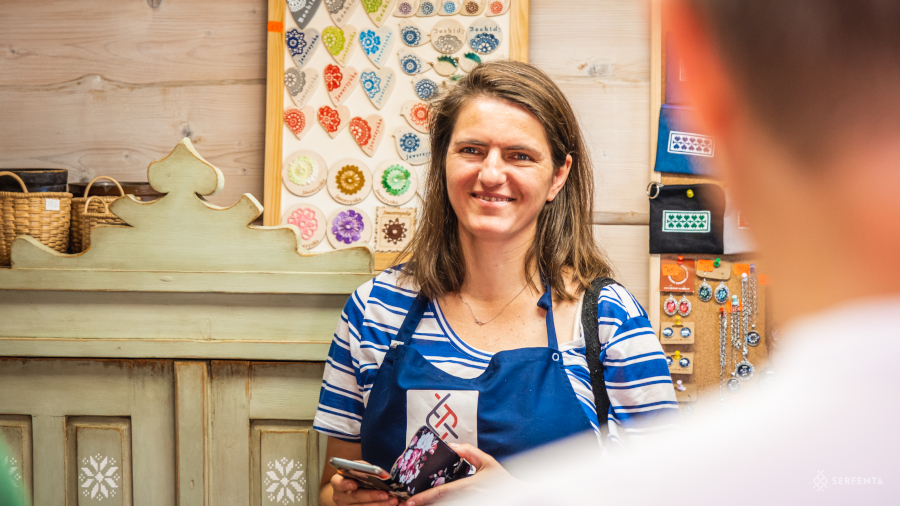 A trip to the mountains
With our guests from Lasy Maskulińskie we've visited Beskid Śląski mountains region and the pretty village in the mountains. Thanks to @muzeumregionalne_nagrapie for nice cooperation and delicious cake! We discovered not only baskets there but also wooden instruments and wool craft and – a beautiful views!
Thanks to Ksawery Przerwa-Tetmajer for leading this group and organising this expedition with us! They've got a lot of energy and were curious of specific of our pretty region.
Thanks to our guests from Lasy Maskulińskie for visiting us and joining our Craft Tour! And for smiling when a milion degrees was in the air 💪😁
If you also want to join our Craft Tour and visit Cieszyn – contact us and feel welcome! We are waiting for you!