Team
forever in love with handicraft, since 2008, she's been devoted to promoting and developing basketry. At Serfenta she's an author of research projects and handicraft instructor. She received the 2016 grant of the Polish Ministry of Culture and National Heritage. She loves teaching and running workshops. In the meantime she travels the world to learn all there is about basketry.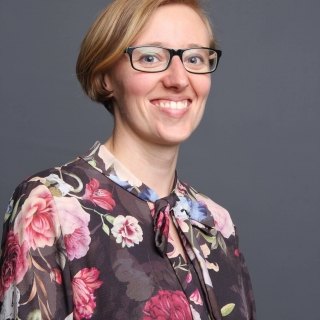 Basket making and working at Serfenta are a great adventure for her as well as a chance to explore her own traditional culture, which she's been practising for many years and in many fields. She's a passionate organiser and activist, keen on running workshops for kids and doing her best to keep basketry alive!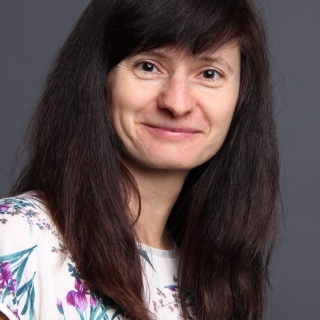 A cultural manager. At Serfenta she's an organiser, cash-keeper, and workshop instructor. She loves weaving willow cats and speaking Spanish.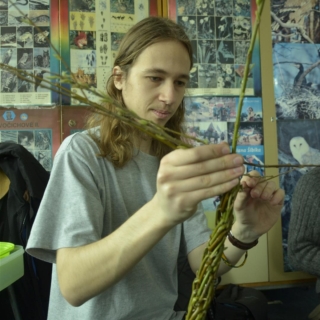 The European Voluntary Service coordinator at Serfenta. He's our support in every situation, a reliable driver, and our handyman when things are not working properly. He moves between the Polish and Czech Cieszyn, crossing the Olza river every day. After hours – a poet.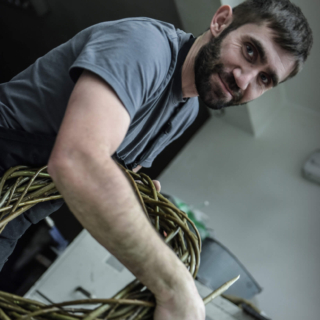 A master basket maker and folk artist. He has received many awards, including the prize at the Jagiellonian Fair in Lublin, which is one of the most prestigious events related to handicraft in Poland. He runs workshops for all age groups from Poland and abroad. He's been improving his instructing skills for over a decade in the Cultural Centre in Dęblin.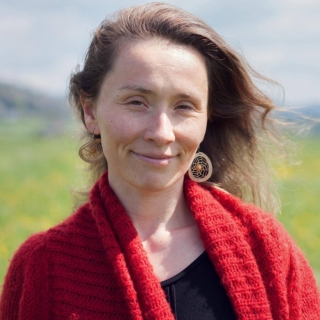 An artist with all her heart and soul. When she's not occupied with weaving, she's a painter, designer, and dancer.